Green Ink is an animation studio that develops and produces movies and TV series in collaboration with Gruppo Alcuni. 
Since it's been founded (2018), Green Ink has been working on "Mini Pet Pals 2 & 3", the movie "Mini Pet Pals – The Four Seasons" and also the TV series "Leo da Vinci" e "Vlady & Miró".
It operates with a young team of artists and is costantly looking fot new talents from all over the world, who can make the group even more qualified. 
It recently developed its own YouTube channel "La TV degli Alberi Parlanti", for which the studios develop a large variety of content, both in Italian and English.    
Green Ink has its own headquarter in Trento, inside the extraordinary reality of Artigianelli Academy, an organization that includes University, public bodies and Research & Innovation Centers.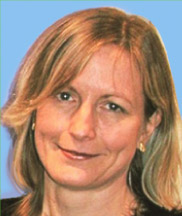 Krisztina Simon
CEO
[email protected]
© Green Ink Animation S.r.l.
Via Kufstein 19, 38121 Trento (TN) Italy
+39 3925663610
P.I. 02516140221